Happy Fall!
Who has already purchased a pumpkin spiced latte? 😉
(Believe it or not, not me).
Whether you like all things pumpkin or not, I hope you are enjoying the season! My September born children both tell me that this is their favorite time of year, and they promise it's the change of season, not because they get presents. 🙂
Do you know someone still renting? Rent continues to go up each year but when one purchases a home and locks in a rate for 30 years, the payment stays the same. The U.S. Median rental price has climbed nearly 10% year over year to $1,607. That is 15.5% higher than the monthly payments for a starter home, the lower-priced tier of homes for sale in a market. Yes there has been a recent jump in home prices but the low mortgage rates help offset that jump.
Here's another visual to share with someone who is currently paying rent and wondering "How much do I need to budget each month to afford this house?"
The charts show the principle and interest payment dependent on the interest rate and loan amount.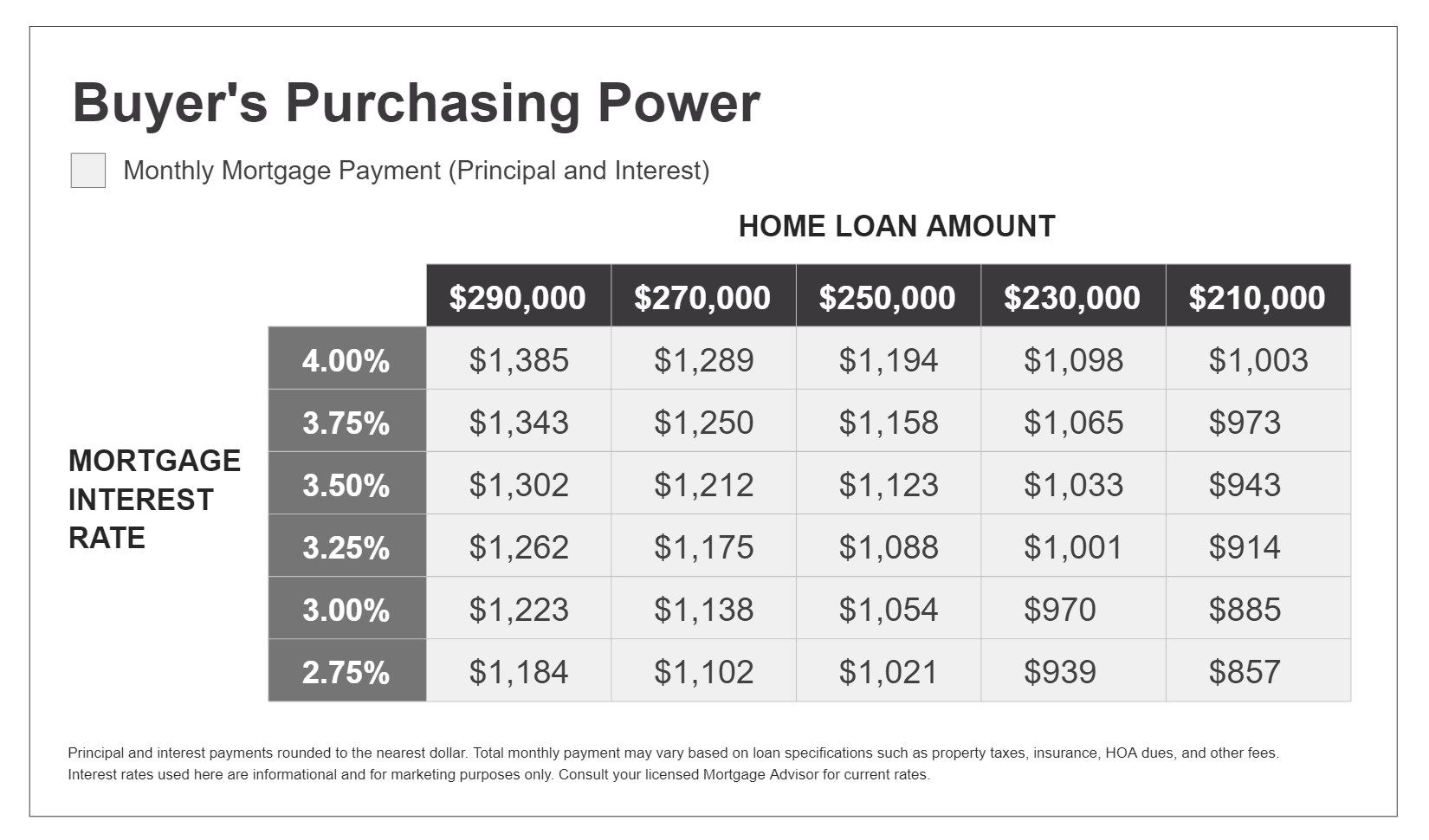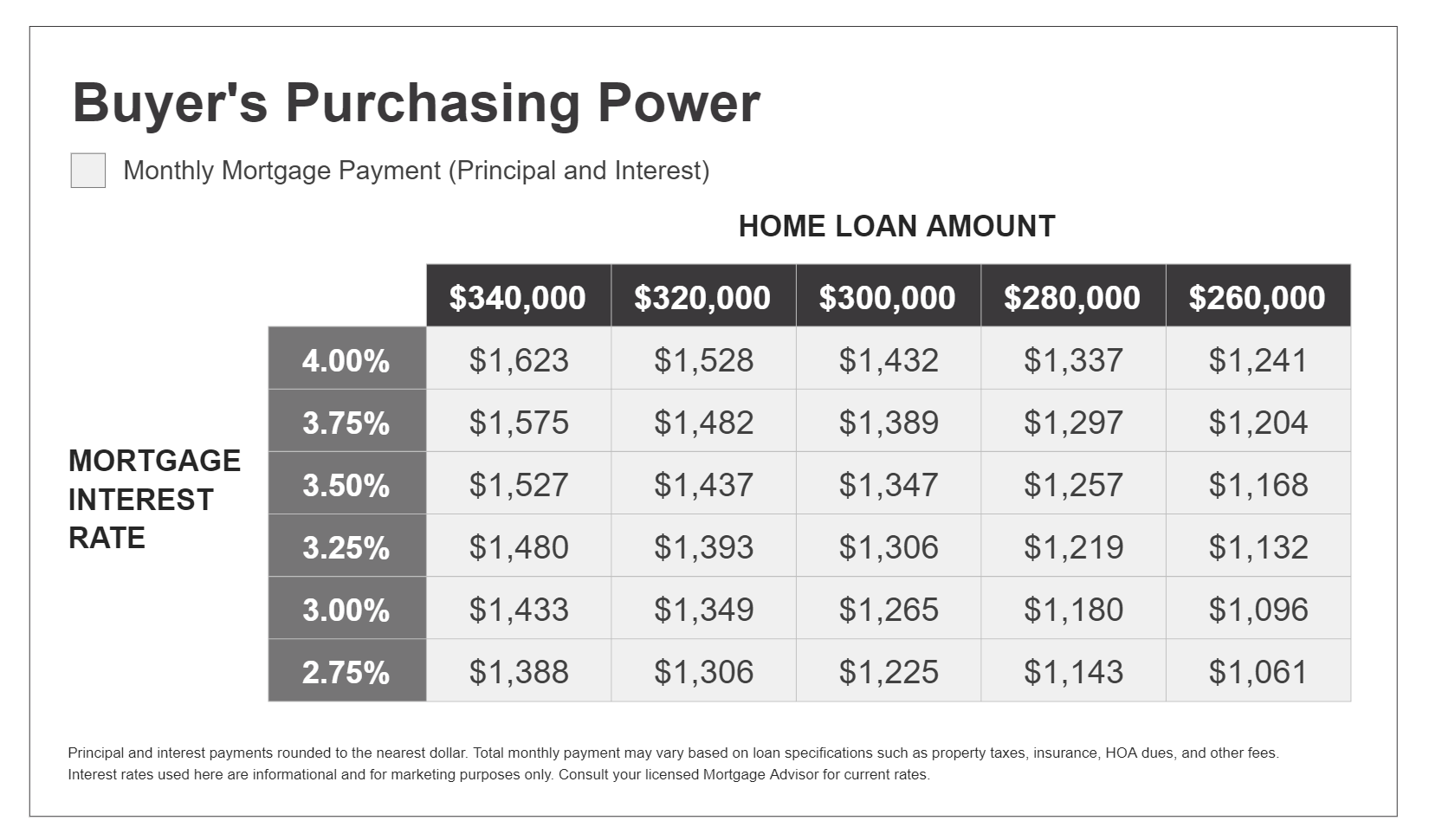 Of course if you're considering selling, we see the second highest activity behind the busy spring months. Pat and I coincidentally have purchased all three of the homes we've lived in together in the last 20 years in September, December, and November respectively.
I'm always here to help and answer any questions you have about the market. Give me a call, send an email or text or better yet, let me buy you a coffee (or pumpkin spice latte) and let's catch up!