Happy March!
What an exciting month with March Madness, SPRING, Daylight Savings, and of course St. Patrick's Day. 😉
Lately there's lots of talk about interest rates, supply and demand, and having to offer over ask price to secure a home. Yes, it can be overwhelming for both buyers and sellers but that's why I'm here! I'm a huge advocate of investing in real estate and I'd like share the below:
Real Estate has been voted the best investment eight years in a row. As a long term investment, real estate has been on a winning streak for the past 8 years, consistently gaining traction as the best long term investment. See the graph below.
Even when inflation is rising like it is today, real estate is a great investment. Rising inflation means prices are increasing across the board. That includes goods, services, housing costs, and more. But when you purchase your home, you lock in your monthly housing payments, effectively shielding yourself from increasing housing payments.
James Royal, Senior Wealth Management Reporter at Bankrate, explains it like this: "A fixed rate mortgage allows you to maintain the biggest portion of housing expenses at the same payment. Sure, property taxes will rise and other expenses may creep up, but your monthly housing payment remains the same."
If you're a renter, you don't have that same benefit, and you aren't protected from increases in your housing costs, especially rising rents.
As a homeowner, your house is an asset that typically increases in value over time, even during inflation. That's because, as prices rise, the value of your home does, too. Tangible assets like real estate get more valuable over time, which makes buying a home a good way to spend your money during inflationary times.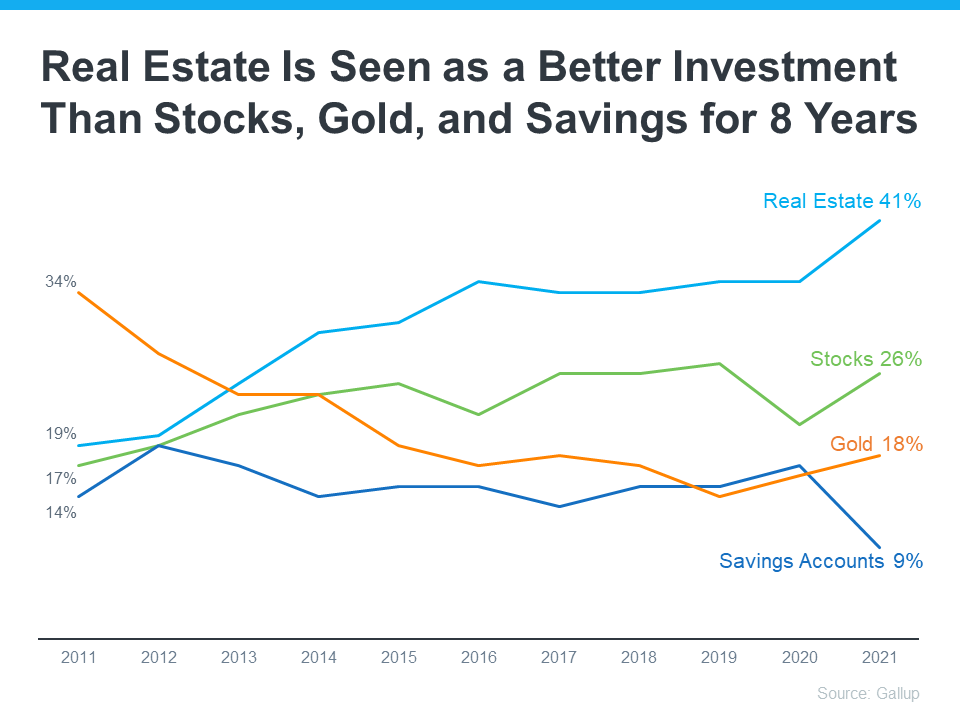 If you know someone who is still renting, I'd love an introduction to educate him/her on the financial perks of investing in real estate NOW with today's rates. It's an excellent long term investment that will provide real returns. As a renter, you build your landlord's wealth and face rising costs. As a homeowner, you build your own net worth and lock in your monthly payments for the length of your loan.
The below chart demonstrates a purchase price staying the same but interest rates rising. The monthly payment is only affected by about $100/mo.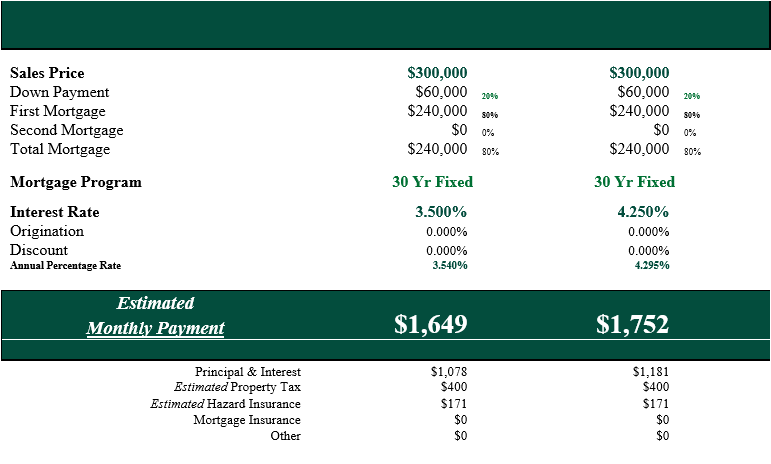 On a personal note, I'm certainly feeling the inflation in terms of rising gas prices and how much I DRIVE my kids around to all their activities. Jack has started track practice every day after school and he has a part time job bussing tables at Jockamo Pizza on Fort Benjamin Harrison (stop in and say hi). He's doing amazing maintaining straight A's as an honor student and still finds time to hang out with friends.
Kelly is rocking it on her Munciana club volleyball 13yr team. She is also maintaining straight A's and her social life is off the chain. We drive A LOT! Tee hee. I don't mind really – I know that I'll miss these times being so busy with the kids. Gas is a small price to pay for these memories 😉
Thank you for your support! Hope to talk with you soon!
Best,
Shawna